We offer a faster efficient investment effect obtained through the direct project investment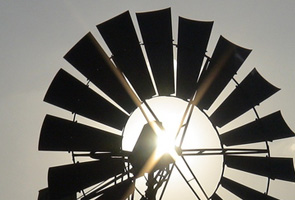 To fight global warming in a timely manner by reducing greenhouse gas concentrations in the atmosphere, a greenhouse gas emission concept, as proposed in the Kyoto Protocol, is currently beginning to exponentially advance on a world scale. As for the current environmental issues, it is clear that to deliver the best results, there is a need for rapid environmental influence causes suppression as well as for spending a vast amount of time and effort at tremendous cost to recover from it. Focused on reducing greenhouse gas emissions by implementation of renewable energy and energy conservation, especially, and in accordance with the restraints on use of fossil fuel, our company can offer a broad network, deep understanding and unique know-how, acquired while working in these fields. Based on this knowledge and our experience, in addition to our own investments into only superior quality projects, we can provide advisory services for your business investments, thus to continue contributing to global warming prevention as well as in effective utilization of unused energy sources.
※What is Renewable energy?
Renewable energy is energy generated from natural resources - such as sunlight, wind, water power, geothermal and solar heat, biomass - and unlike the fossil fuel finite resources - such as oil, coal and natural gas - is renewable, i.e. naturally replenished, which can be used repeatedly without depleting. While reducing CO2 emission caused by energy generation and heat utilization there is a need in better type of energy with low environmental impact. The main benefits of using domestic resources are the cut of fossil fuel expenses and the increasing use of self-sufficient energy as well as independence from the measures addressing global warming issues. Renewable energy is currently being promoted for economic growth and domestic resources escalating significance in every country around the world.